Kenwood TK-8180 Type1 UHF Mobile Radio Rating = 8/10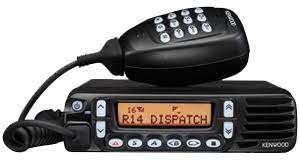 If you're looking for a mobile radio for GMRS the Kenwood TK-8180 is a fantastic choice. These are durable, compact mobile radios packed with features for the commercial/business side of radio, but many features are extremely useful in GMRS. These 30 watt mobiles are UHF 450-520 MHz, and can be programmed in either 12.5 or 25 KHz (Narrow or Wide band) making them perfect for GMRS which is still wide band. Audio is crystal clear. The scan feature is lightning fast (especially when comparing it to budget Chinese radios) and they ship with Fleetsync and MDC 1200 data capabilities (more on that later). The 8180 has 512 channel and 128 zones, and 512 Group IDs (again, more on that later). There is an optional remote head mount kit (Kenwood KRK-10) so you can hide the radio out of the way with just the control head on your dash or console ready to go to work.
So what do we think about the Kenwood TK-8180? For GMRS it's perfect. Having selectable zones is great and allows you to set it up in any way that works for you. One zone can be the standard GMRS 22 channels without PL Tones so that you can communicate with any other FRS or GMRS radio in the area, then for example, you can set up another zone specifically for the GMRS repeaters you use. Want to monitor public safety or business frequencies? Set up a zone for that and as long as they are between 450-470 MHz and FM-Analog you're golden. Kenwood makes a 400-470 Split Type 2 version as well, but it does not carry the Part95 certification like the Type 1 450-520 version we're talking about here.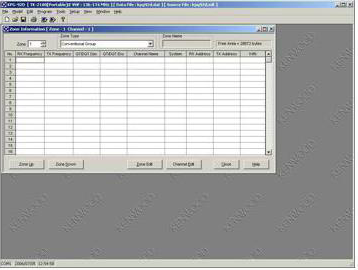 Programming. Using the Kenwood KPG-89D Programming Software and KPG46 Programming Cable makes this a snap. Kenwood's traditional tabular programming model is as easy to use as they come. You can find cables on eBay at reasonable prices, and the software is out there online *wink wink*
There really isn't much else to share about the TK-8180. The Kenwood radio works fantastic, is easy to operate, is customizable, and very affordable both new and used. Many examples can be found on eBay for under $200.00.
Click here for the full manual on the TK-x180 series radios
OregonGMRS.org